Events
Subscribe to posts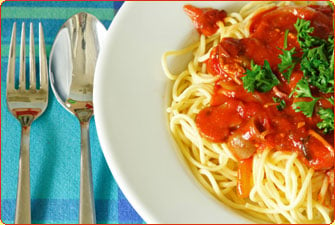 The 2020 Pasta Dinner Extravaganza is quickly approaching!!!
WHEN: FRIDAY, MARCH 13, 2020!
Seatings at 5:30, 6:30, and 7:30pm.
If you are interested in having a wonderful pasta dinner served by our very own fabulous fifth graders please register by clicking on the link below:
************************************************************************************************************************************************************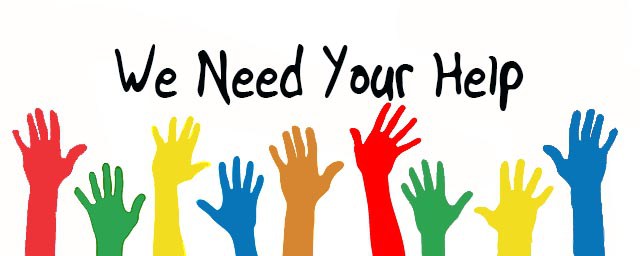 VOLUNTEERS NEEDED!
5th Grade Parents - If you or your child want to volunteer for this fantastic event please use the the following link below.  Tips earned by the Fifth Grade Servers are pooled and are used to help pay for their field trip to NYC in May:
Of course we can use volunteers from any grade!! :)  Without volunteers these wonderful and fun events are not possible!
Tonight is the STEM Expo!!  (Monday, February 3, 2020).  See below for a program of tonight's activities and exhibitors.  It all starts at 5:30pm.
PTA Events Committee - Info Session 
Did your family rock your costumes at Fall Fest? Have you enjoyed sharing photos from Picture Day? Do you have some thoughtful keepsakes from the Holiday Gift Market?
If so, you've seen the fun, joy, and great memories our PTA programming can bring.
We have some wonderful events on deck for the spring and we'd love to expand our team to make these happen. We are looking for volunteers to co-chair these upcoming activities or lend time and talents in other ways. To ensure we can continue to bring great event programming to our school, we need your help.
Please join us on Thursday 1/30 at 7:00 pm in the Division Street Library to learn more about the events and joining a committee. We will have coffee and dessert/snacks. We are also planning to have child care, if there is enough interest. Please comment below if you are interested in child care by 1/24.
Hope to see you there!
Thank you!
Danielle Bedard & Jenni Parks
Co-VPs of PTA Events
Upcoming events...
Pasta Dinner (3/13) - This is one of our most popular events and also one of the top fundraisers of the year - all benefiting the 5th grade spring field trip. We're looking for a parent volunteer (or two!) to serve as an Assistant Chair this year. Ideally, we're hoping for someone with a child in grades 1-4 who would like to learn the ropes and carry out the role of Chair/Co-Chair in the future! We are also looking for a 5th grade parent who will coordinate 5th grade servers and volunteers.
Someone Special Dance (4/25) - A truly special and beloved spring event for students and families involving music, dancing, food, and fun! We're looking for Co-Chairs to take the reins of this event and lead a committee from theme to execution.
We'll also discuss - Teacher Appreciation Week (w/o 5/4), Muffins with Mom (5/8), Donuts with Dad (6/17), and the 5th Grade Moving Up Ceremony (6/22).
The STEM Expo is just around the corner! If your child is interested in presenting a project at the STEM Expo on February 3rd, please sign up below. Also, if you would like to volunteer, please follow that link below:
Sign Up for Projects With or Without Feedback:
For Volunteer Sign up:
Fall Festival Registration is officially open!!! Games, dancing, a photo booth, cake walk, scavenger hunts and more...
Admission includes all activities and unlimited photo booth pictures!!
Cake walk tickets and concessions will be available for purchase.
Please note discount PTA member pricing. If you are unable to register online or wish to pay differently please contact Jen at fallfestival@divisionstreetschoolpta.com
We also need volunteers to make this event happen!!! Click on the link below to sign up to volunteer:
We are *SO* excited to invite you to the first EVER Dragon's Pride Fun Run! It will be a wonderful chance to cheer on our kids, meet other Division Street families, and support our fantastic PTA.  Kids will get an awesome lap-tracking t-shirt, slice of pizza, and ice cream dessert with registration. (Don't worry, you'll be able to purchase extra pizza and ice cream separately so dinner is taken care of for everyone!)
Details: Friday, September 20th from 5-7pm. Kids run as many laps as they want! (4 laps = 1 mile and 12.5 = 5k)